To prosper in the CEP business, a company like GLS must in various ways be ever more efficient. Shippers and their customers demand fast delivery, low price, great customer service, and a shrinking carbon footprint.
It is no easy matter for a parcel service to set itself apart in the alphabet soup of competing carriers. To distinguish its name and build its brand, GLS is not depending solely upon its logo's forward and upward sweeping golden arrow. Its 19,000 employees are striving to grow an environmentally friendly and socially responsible company that delivers value to all customers and stakeholders.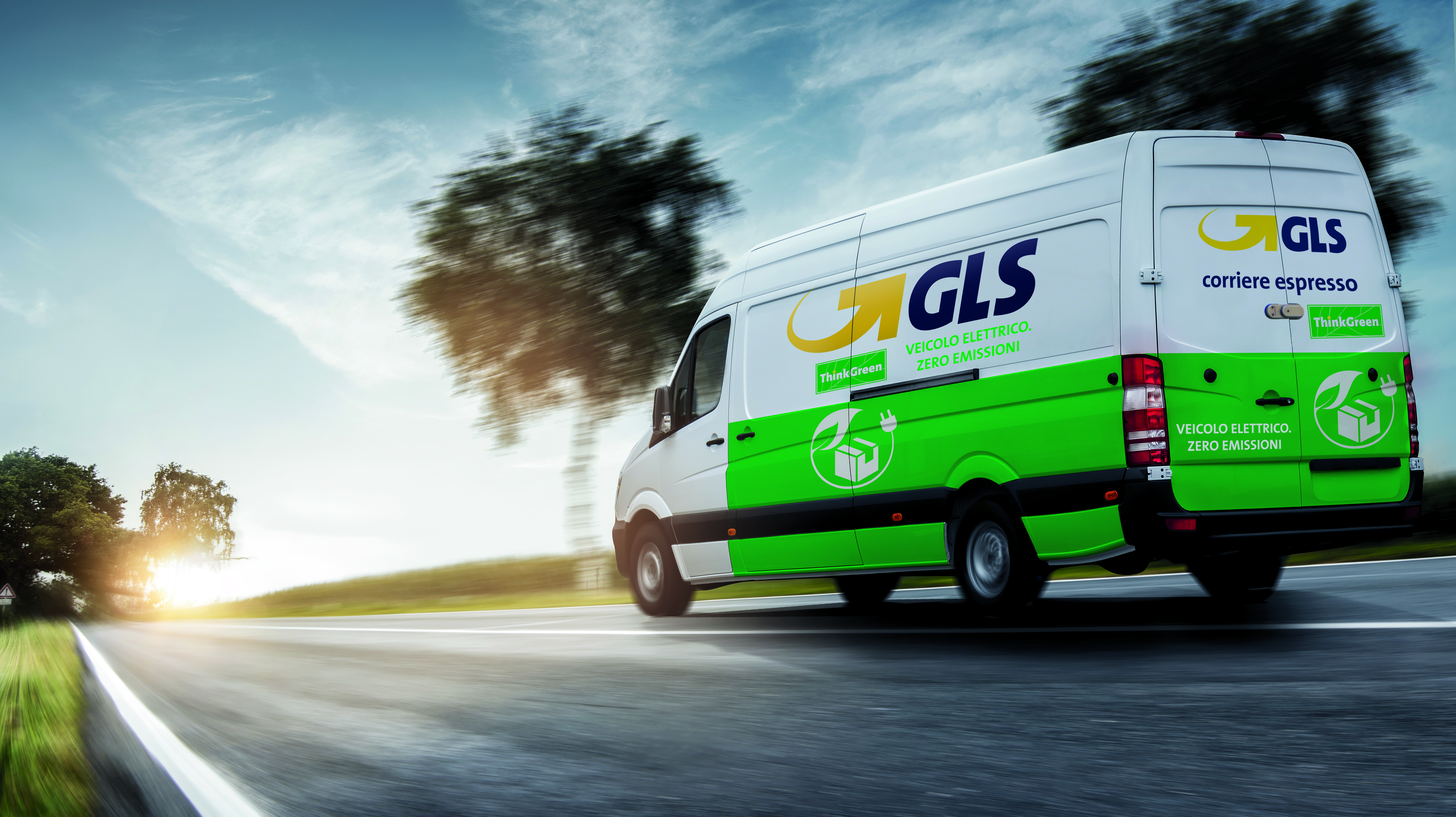 Photo © GLS
Today, GLS operates in 40 countries across Europe, as well as in eight states on the US West Coast and in Canada's two economically most prominent provinces. The company got its start in 1989 as German Parcel Paket-Logistik when 25 German freight forwarders decided to join forces to build a national parcel service. Just a decade later, in 1999, German Parcel was acquired by Royal Post, the British postal company.
Within months after taking over German Parcel, Royal Post Group rebranded this important subsidiary as GLS, short for General Logistics Systems B.V. GLS is now headquartered in Amsterdam.
The GLS story is much shorter and quite different than that of its sister company. Royal Mail has a history dating back more than five centuries, to 1516. For the first 199 years of its own existence, the postal service was operated solely for the King or Queen and the royal court.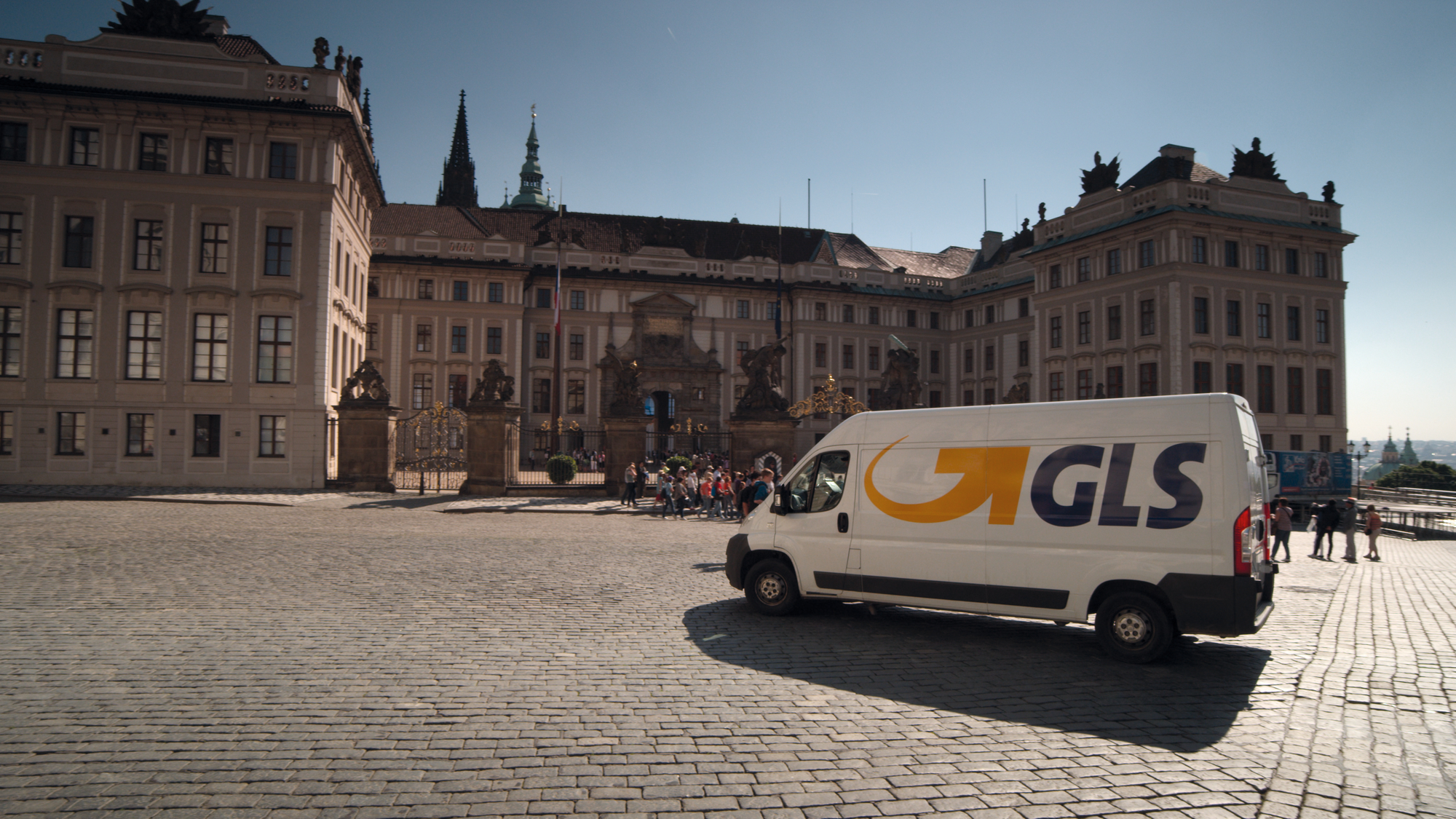 Photo © GLS
Royal Mail and GLS are run as two separate businesses, with Royal Mail still operating primarily as a letter carrier and with a strong UK base while GLS is focused on parcels and international expansion. Synergies between the sister companies are rather limited, as the 500-year-old Royal Mail is in need of restructuring while GLS is expected to race on ahead at the cutting edge of modern logistics and delivery. 
Traditionally, GLS's predecessor companies on the Continent were most focused upon the business-tobusiness (B2B) deliveries market and only secondarily on the business-toconsumer (B2C) segment. The GLS strategy targets growth in the rapidly expanding B2C segment. The B2B:B2C balance is now almost evenly split, with 52% of GLS revenues being B2B activities in fiscal year 2019/20 and 48% B2C. In either case, GLS's actual customers are business owners of all sizes (roughly a quarter million of them in all) and not the final recipients of deliveries. Nevertheless, the business customers are only going to be as happy as are their end customers who are waiting for their goods to be delivered.
Making everybody happy in 2021 is very much about sustainability and efficiency – efficient logistics, efficient use of natural and human resources, and efficient service for the customer and the customer's customers. In addition to wanting quick and reliable deliveries, the people at both ends of the delivery channel are more and more conscientious about the externalities of the delivery process and their effect on our overstressed society, environment, and world. GLS recognises that smart logistics is good for the Earth and for those who live and work on it. Smart logistics is also critically important for the GLS brand.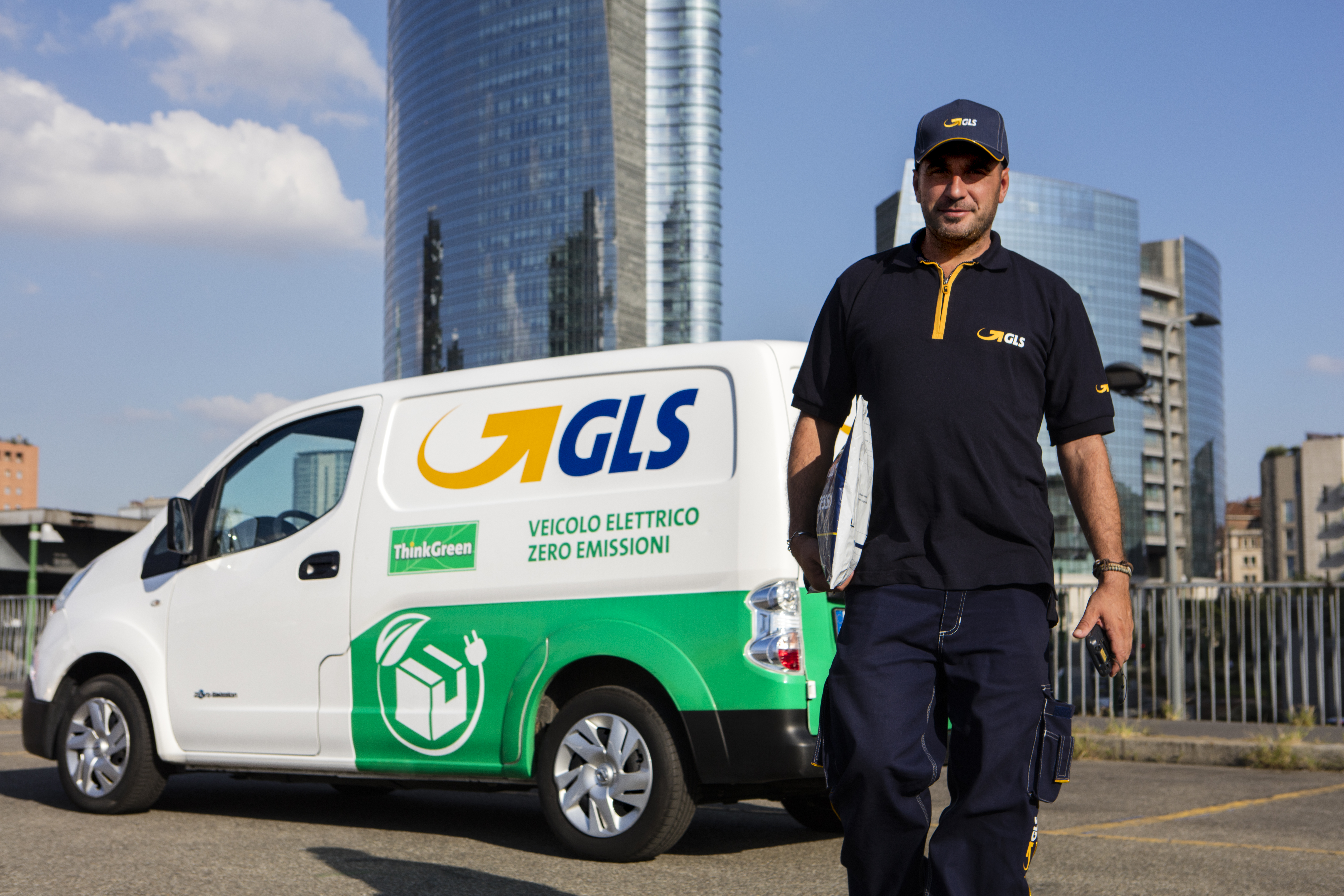 Photo © GLS
We see social and environmental requirements, as well as the increased demands of our customers, as an opportunity to develop our core business further and to generate competitive advantages on the market.
Good examples of how GLS Group benefits customers and the environment mutually can be seen in its use of artificial intelligence to optimise delivery routes and mobile IT solutions to assist delivery personnel. These technologies reduce journey times and distances. Customers get their parcels more quickly into the hands of their recipients. Delivery drivers spend less time ineffectually running about. The environment benefits from reduced energy usage and less wear and tear on transport and delivery vehicles.
All these things are aspects of the integrated digitalisation of many processes within GLS that help everyone work more efficiently both within the firm and when interacting with customers and end-customers. Digitalisation also reduces printed paperwork that can be measured in tonnes of paper and hundreds of trees.
Even as technologies are helping to streamline the logistics and delivery business, customers, regulators, the general public, and other stakeholders are demanding that GLS and its peer companies accept ever greater responsibilities that go beyond delivering parcels. That brings costs, of course, but also new possibilities.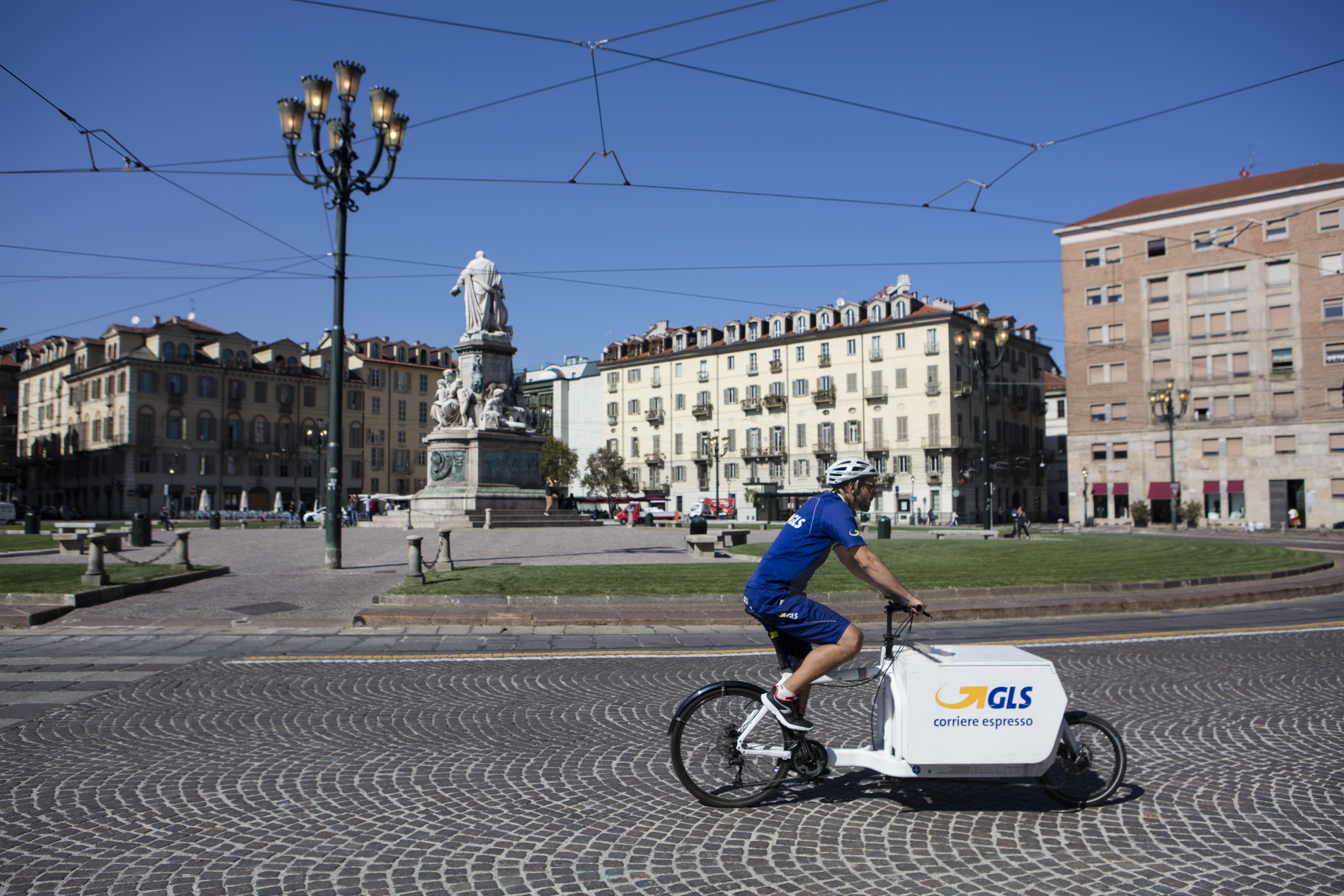 Photo © GLS
"We see social and environmental requirements, as well as the increased demands of our customers, as an opportunity to develop our core business further and to generate competitive advantages on the market," GLS declares in its most recent sustainability report. Indeed, GLS takes sustainability in all its aspects very seriously, and the company can demonstrate its progress in those areas. GLS can boast of a Silver sustainability rating as certified by the highly regarded EcoVadis organisation that rates companies on 21 sustainability criteria. A reality is that parcels cannot be delivered without expending energy, and that means environmental issues and especially greenhouse gases demand a lot of attention. Economics and ecology are inescapably entwined.


It would be quite usual for a company like GLS to calculate the money cost per parcel delivered, but GLS goes a step further and also computes the average CO2 emission per delivery. Since October 2019, through its GLS KlimaProtect programme, all emissions caused by the company's parcel transport and business activities within Germany are compensated so that those operations are effectively "100% climate neutral".
KlimaProtect is based on two pillars: 1) reduction & avoidance, and 2) offsetting. Offsetting is managed though a certified reforestation project, but the preferred approach is to minimise GLS's CO2 production. The company has a growing fleet of electric-powered delivery vehicles (including bikes, scooters, vans, and trucks), used especially in urban settings. It optimises transport and delivery routes and is installing solarpower generating stations at GLS facilities.
Not surprisingly, environmental considerations were top of mind when GLS was negotiating and working with VGP on its existing 12,000 m² facility at VGP Park Sordio that is its first international hub in Italy and a new facility at VGP Park Padova. Both facilities will be Breeam certified very good, use rooftop photovoltaics, and feature energy efficient, section-controlled lighting systems.