Maybe one of the smartest of Albert Heijn's many ideas in his career as an entrepreneur and grocery pioneer was that rich and poor alike should be able to shop at his stores. And by that he meant that every man and woman should be able to find and buy there what he or she wanted and needed.
Now, that may not sound like a revolutionary idea in today's supermarket and even post-supermarket online world, but let us bear in mind that the very first store Albert Heijn took over from his father in 1887 at 21 years of age had just 12 m2 of floor space. In those days, the grocer in an apron picked the goods off the shelves and handed them across the counter to the customers.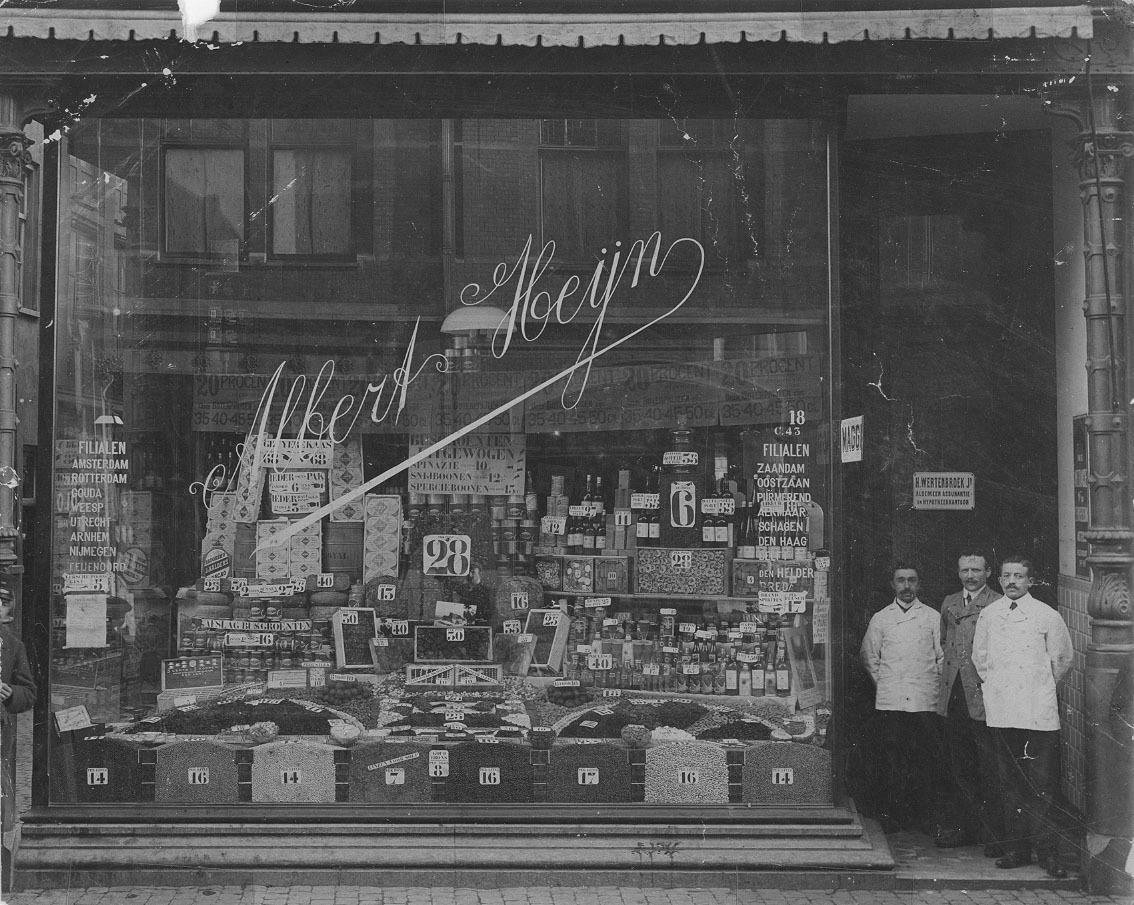 That first store was located in Oostzaan, a village that is on the outskirts of Amsterdam and Zaandam in the Netherlands. A replica of that first shop can be found today at the Zaanse Schans in Zaandam (see story page 9). It was from this humble beginning that Albert Heijn, his descendants, and later tens of thousands of employees and investors through the decades built the multinational retail enterprise known today as Ahold Delhaize. By the time the founder died in 1945, his chain of stores already numbered in the hundreds and Albert Heijn had seen – and overseen – many changes and innovations.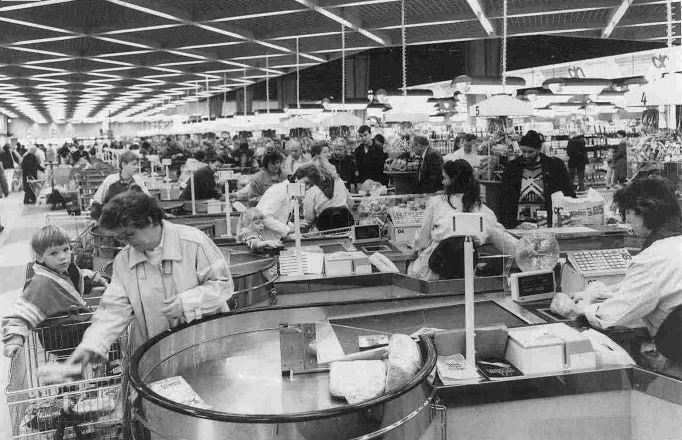 The company had launched its own house brands, including of coffee, chocolates, gingerbread, wine, pasta, dairy products, and "buttermilk" soap. The operation became vertically integrated to include warehousing, importing, and food processing. 
The company began opening franchise stores in smaller communities during 1927. A wholesale business to serve what we today would call the food service and institutional segment was started up during World War II.
The Albert Heijn holding company went public in 1948, offering its shares on the Amsterdam Stock Exchange. That marked the first time that ownership extended outside the Heijn family, although it would be another half-century before the chairmanship of Ahold's board would pass to a non-Heijn with the 1989 retirement of Albert Heijn, Jr., grandson of the founder.
The greater access to capital supported continuing innovation and expansion. In 1952, the company opened the first self-service supermarket in Schiedam to appear in the Netherlands. The idea of bringing packaged foods, bakery goods, fresh fruits and vegetables, and meat and dairy products all under one roof was rather new at that time. Another innovative concept – that of offering customers an in-store magazine – debuted in 1954 with the launch of Allerhande. The magazine continues to this day. Of course, Allerhande also has changed with the times. These days it is available also online, and customers and others can find there more than 17,000 recipes, as well as cooking demonstration videos and much more.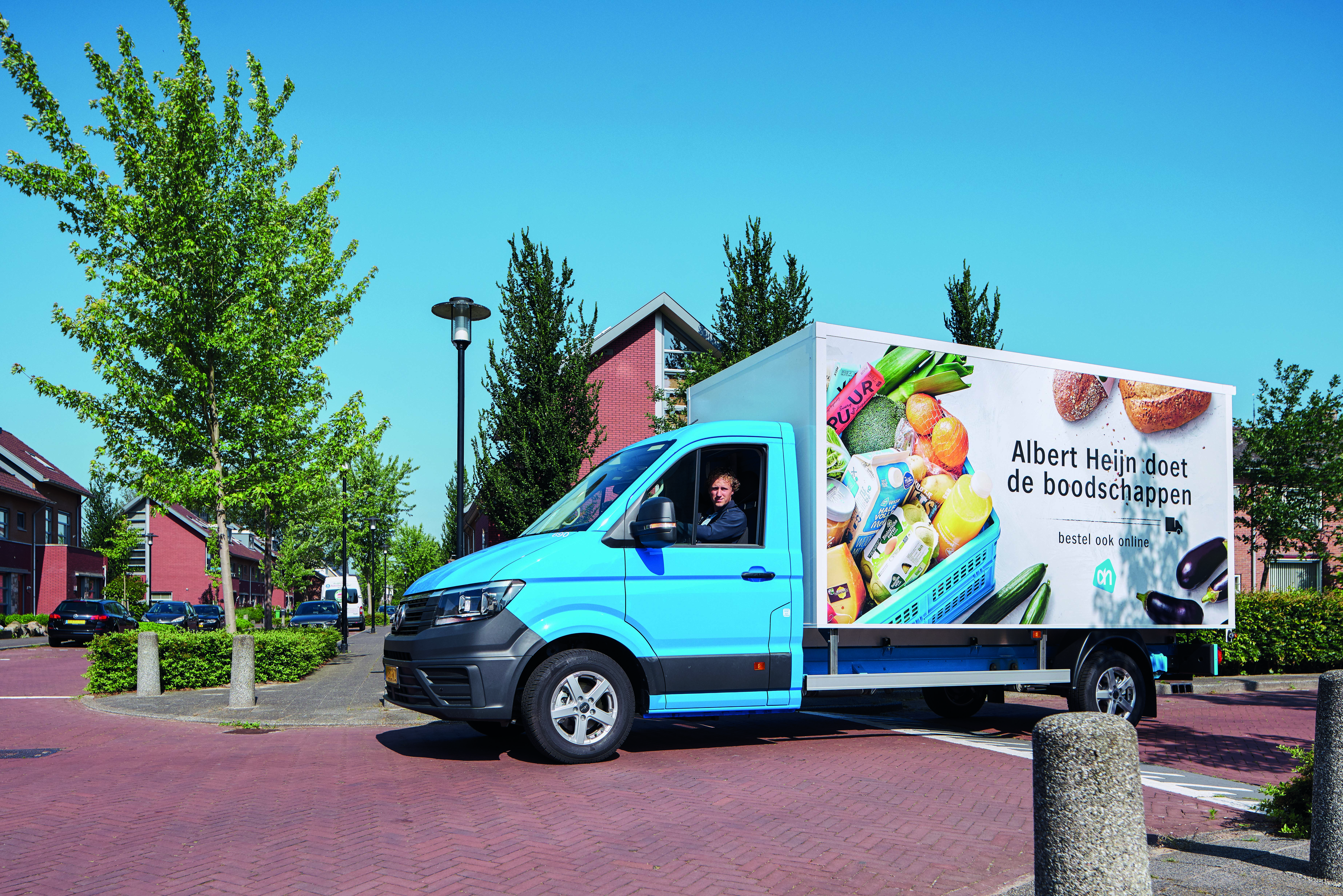 Recipes and videos are ways of introducing customers to new foods and new ways to prepare the classics. Ahold has a history of innovating the way modern consumers eat. In the 1980s, for example, the company introduced into its stores a certain hairy, brown-skinned little fruit that was green on the inside. It had an interesting new flavour if one could just figure out how to eat the exotic kiwi.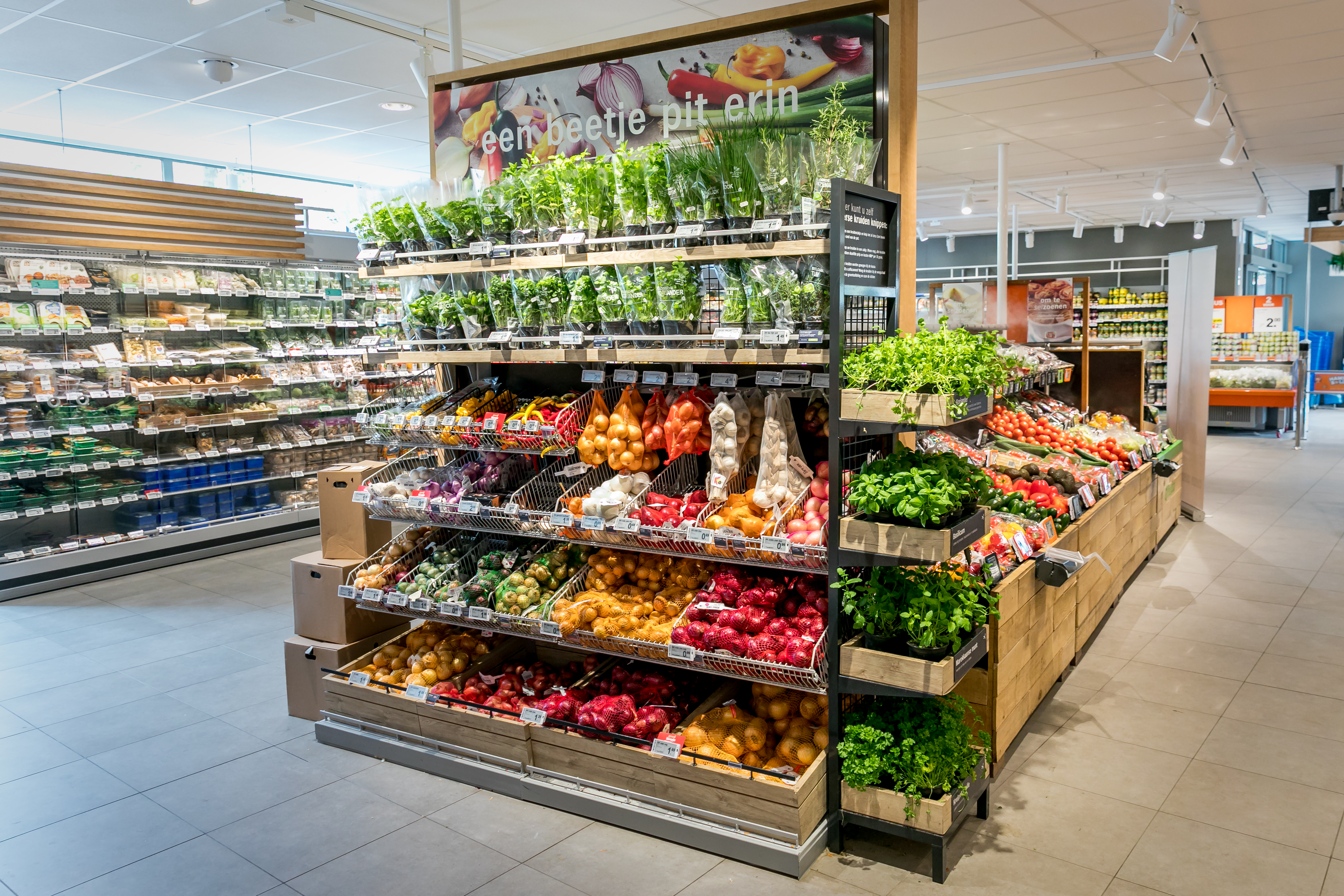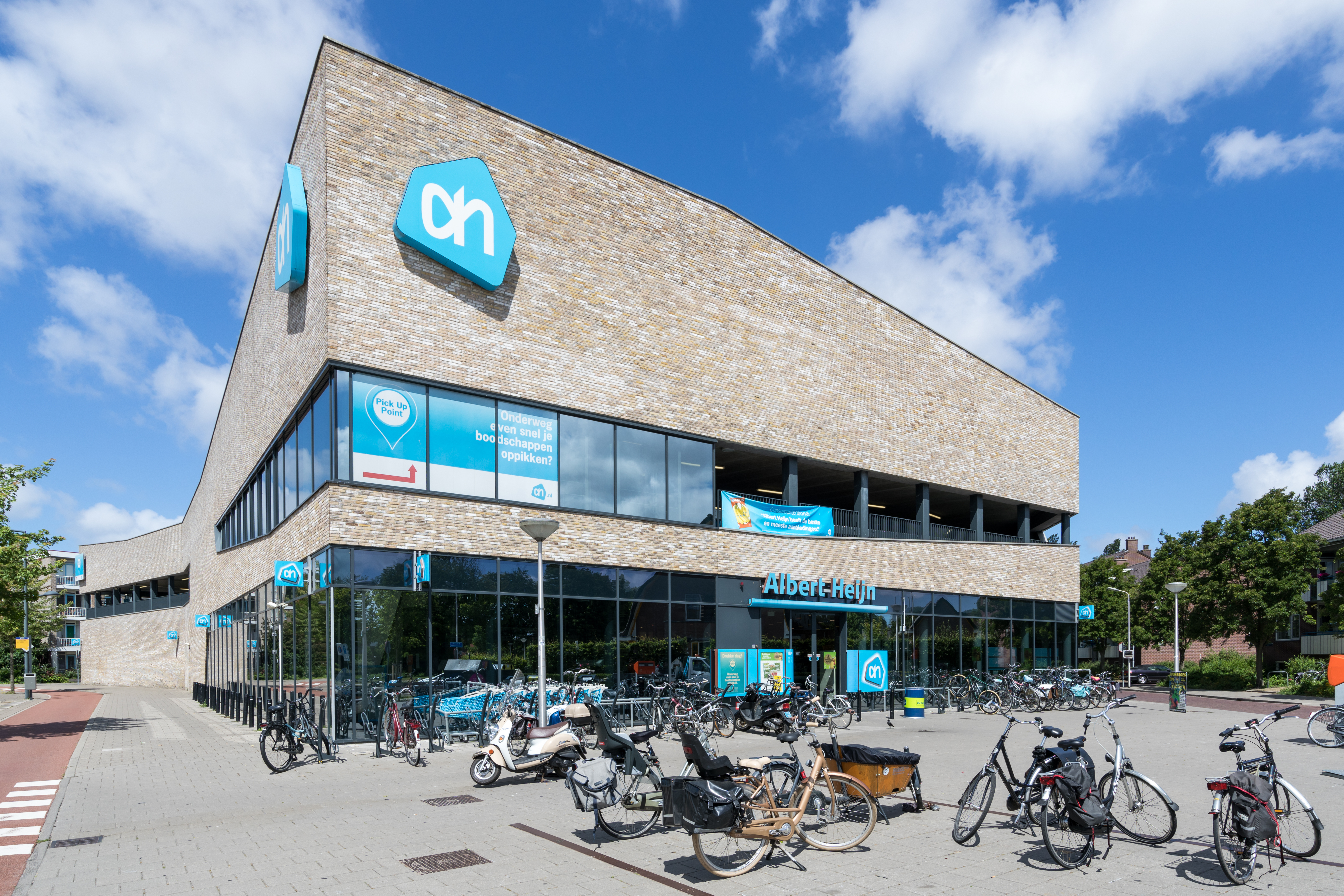 Although the original Albert Heijn name continues to exist today on stores in the Netherlands and Belgium, Ahold Delhaize is today a fully international group, operating nearly 7,000 stores under 19 brand names in 10 countries with approximately 380,000 employees. The addition of Delhaize reflects the company's 2016 merger with the Belgian-based food retailer by that name. Delhaize is a company with a history even longer than Ahold's (in fact, dating back to 1867).
The world of food retailing continues to change, and the group that Albert Heijn established 133 years ago will surely continue to pioneer in that transformation. Indeed, change has wholly new meaning today. It is not sufficient in 2020 just to make a full selection of high-quality goods available at convenient times and locations for competitive prices. These days, consumers expect their grocers to do more, including to contribute actively to a better world and more sustainable future. 
Towards those ends, Ahold Delhaize is taking a hard look at its logistics organization, supply chains, product choices, waste management, energy and water use, workplace conditions and practices, and other aspects of how its businesses are run to support the United Nations' Sustainable Development Goals, or "SDGs". Among the 17 SDGs, the group is especially focused on numbers 2) Zero hunger, 3) Good health and wellbeing, 5) Gender equality, 7) Affordable and clean energy, 8) Decent work and economic growth, 10) Reduced inequalities, 12) Responsible consumption and production, 13) Climate action, 14) Life below water, and 15) Life on land. These are goals that the young grocer who took over his father's store in 1887 never could have imagined, but they seem entirely consistent with his spirit of innovation.