The opportunity of the century for KraussMaffei
In an interview with VGP Location3, Dr Frank Stieler, CEO of KraussMaffei, describes the rationale for one of Munich's biggest relocation projects in the last 30 years and explains how the planned move is linked to KraussMaffei's digital strategy.
KraussMaffei is 181 years old today, and it has moved several times during the company's history. The first plant was in Hirschau, which is now a part of Munich's English Garden. Later, KraussMaffei started production at the Marsfeld area, west of Munich's city centre. Now, this company with a long tradition has once again decided to relocate, this time from Munich's Allach District to Parsdorf, on the city's eastern outskirts. Why will KraussMaffei move again?
The relocation is part of our global growth strategy. We want to move to Parsdorf from 2022 to 2027 in order to be able to expand and modernise. The new location covers an area of 250,000 m² and can accommodate up to 2,500 employees. This makes the location suitable for the future. The move will create more space for us to accelerate our growth, secure existing jobs, and build new ones. For comparison: in Allach we currently employ 1,800 people, there is no adequate space for expansion. In addition, we want to motivate our employees by creating a new and modern working environment. That's why we're not afraid to realise one of the largest relocation projects in the Munich area in 30 years. For us, the relocation is an opportunity to flourish in a new environment.
What led to the co-operation with VGP? Which factors were decisive?
VGP is a recognised developer of industrial real estate, whom we trust to be able to implement such an important and future-oriented project on time and cost. What is more, we have been particularly impressed by the company's business development in recent years and the experience that VGP has gained in the construction and leasing of industrial properties. Finally, the fact that Allianz Real Estate is on board as a strong partner was a decisive factor. And of course, VGP was able to offer a property in Parsdorf which meets our requirements.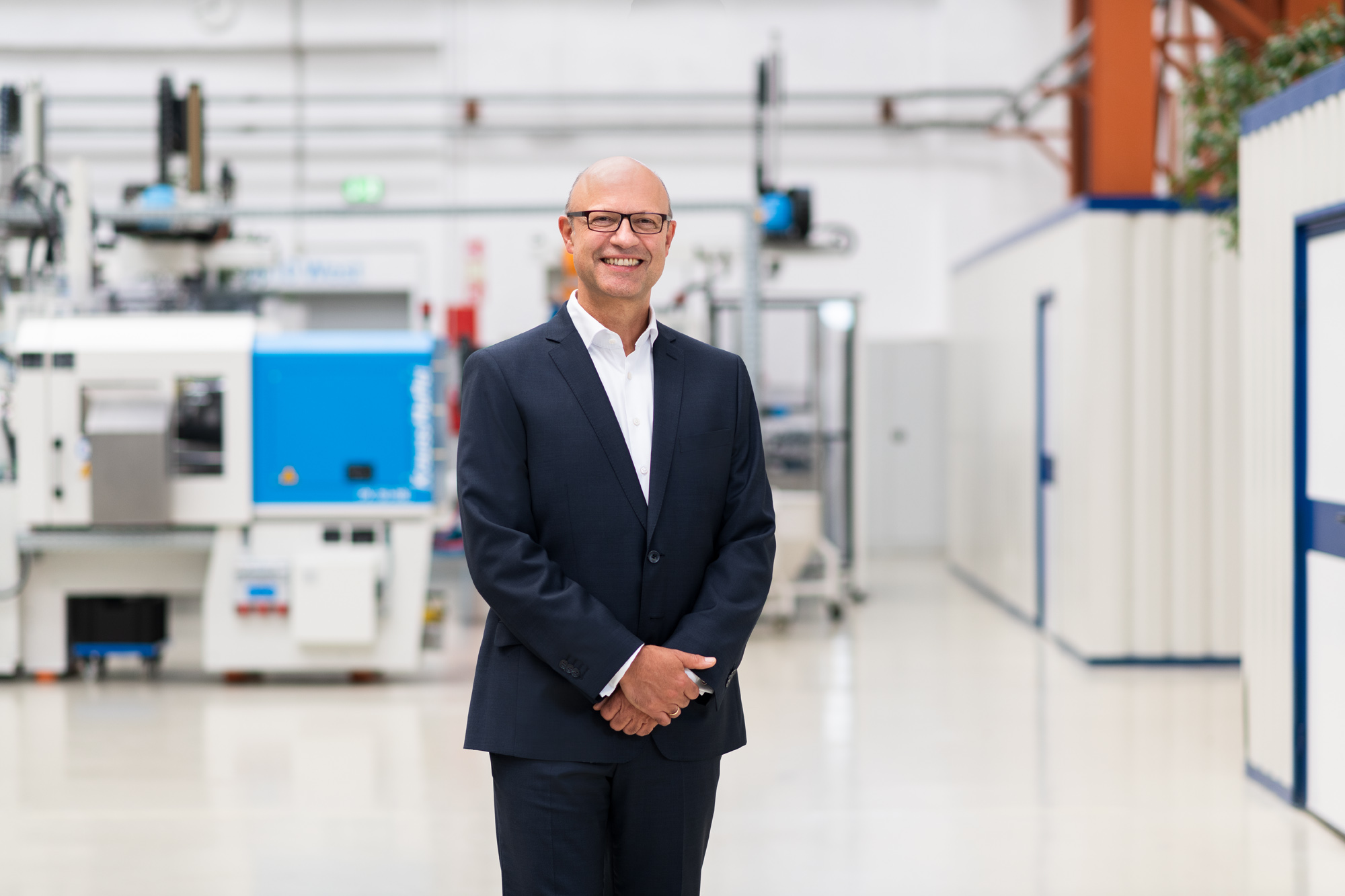 Dr Frank Stieler, CEO of KraussMaffei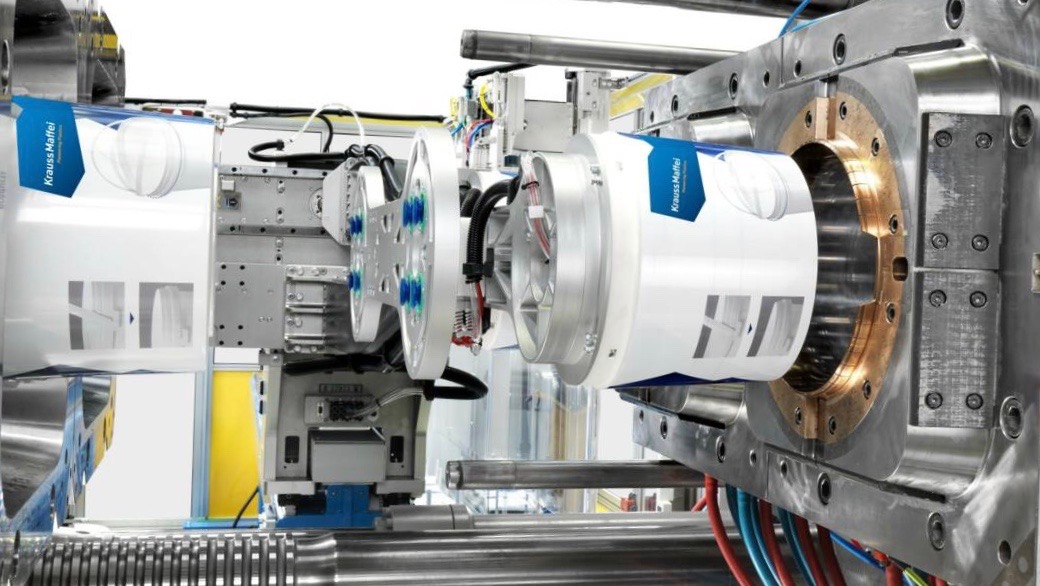 Which innovations are planned at the new location? 

The Parsdorf location will be implemented consistently according to the Smart Factory concept. Modern logistics, the creation of new work processes and the opportunities offered by digitisation will significantly increase productivity. A whole series of innovations is planned, with whose implementation we expect to achieve a promising result. I would like to pick out a few of them here:
In building technology: Photovoltaic system, combined heat and power unit, heating and cooling sails in the offices, active hall ventilation, sprinkler system incl. fire detection,
intelligent LED lighting with light and motion sensors.
For employees: Modern and ergonomic office concepts, collaboration areas, a modern canteen and cafeteria with an outdoor area.
In terms of mobility: Ideal pubic transport connections (suburban railway, bus, motorway), employee parking garage, charging stations for electric vehicles.
KraussMaffei has been pursuing its 'Compass' strategy since last year. What goals are you pursuing with this strategy? 
With the 'Compass' strategy, we are focusing on expanding our business models, especially in the area of digital services. In 2018, as part of a strategy project, we recognised the enormous opportunities offered by digitisation and the associated need for further development from mechanical to digital excellence. We responded with a structural change, bundled our service units under a new segment and established the Digital Service Solutions business unit in July 2018. We also created Customer Value, which bundles all activities into business model innovations, and Digital Products.
What will be the impact of KraussMaffei's digitisation strategy?
It is already doing this by enabling the implementation of concrete valueadding products and business models. At the heart of the new Digital Service Solutions division will be the digitisation of customer services. One pillar is the digital 'e-service platform', which enables customers to order machine spare parts and access machine-specific documentation 365 days a year using a digital 3D spare parts finder. Like Amazon, this enables us to order quickly as required, anytime and anywhere, transparently, with just one click on the smartphone.
What are KraussMaffei's expectations from the new location? Why was Parsdorf chosen in the end?

After almost a century of successful work in Allach, we are reaching our limits there. This is something we want to change quickly. However, it is important for us to acknowledge our origins. KraussMaffei's roots lie in Munich. For this reason, we were delighted to find a partner in VGP who can provide us with a location in the Munich area where we are able to realise our plans for a modern location. Four new production halls, a pilot plant, two administration buildings and two modern car parks with electric filling stations are to be built on the site. The Parsdorf location thus offers Krauss-Maffei the chance for the century.