Sustainable building materials: FSC certified wood
We are constantly looking for ways to improve the sustainability of our buildings and to optimize them in accordance with the demands of the markets and the latest technological innovations. Building future-proof also means adding sustainable materials in our design framework and lowering the carbon footprint of our buildings. One of the examples is the use of FSC certified timber as sustainable resource for our building design. We have already integrated timber roof bearing structures for some of our projects. Next to this, we also already use timber as a structural material for offices or even as a design feature for façades. To drive our sustainability efforts forward, the use of recyclable materials for our constructions will be increasingly important.
Use of wood at VGP Park Graz
The choice of building materials is an important aspect in the design of a building, both in terms of aesthetics and sustainability. VGP is increasingly using wood, which offers significant advantages both architecturally and structurally. For this project at VGP Park Graz, VGP will use 162 Glulam timber beams with a span of 12 to 17 metres for the roof, allowing for an 11,000 square metre building.  This choice guarantees a reduction in material transport costs by assembling the beams on site and a more sustainable building.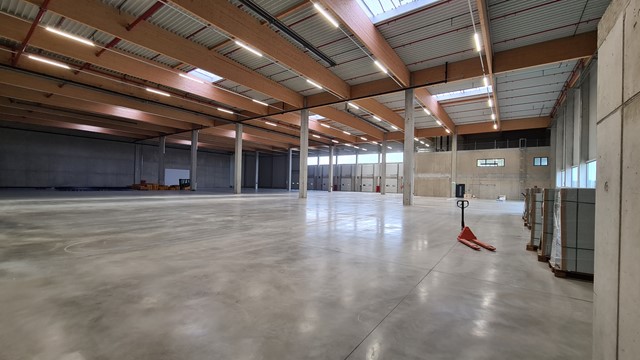 At VGP, we make the difference with our technical skills and know-how in a fast-changing market. Since we have started, we have built up a lot of skills and expertise across Europe. This in-house competence gives us the ability to offer innovative and high-tech solutions to all the diverse and complex needs of our clients. We are constantly expanding our knowledge to respond to new requirements. Speed, flexibility, and timing are of utmost importance to be able to offer technically superior properties, complying with the highest standards. This fully adaptive service and multi-country technical expertise enable us each day to helps us reach our goal, which is to help our clients grow. 
Watch our latest video about our technical competence and discover how we use sustainable building materials, such as FSC certified wood, for several projects.